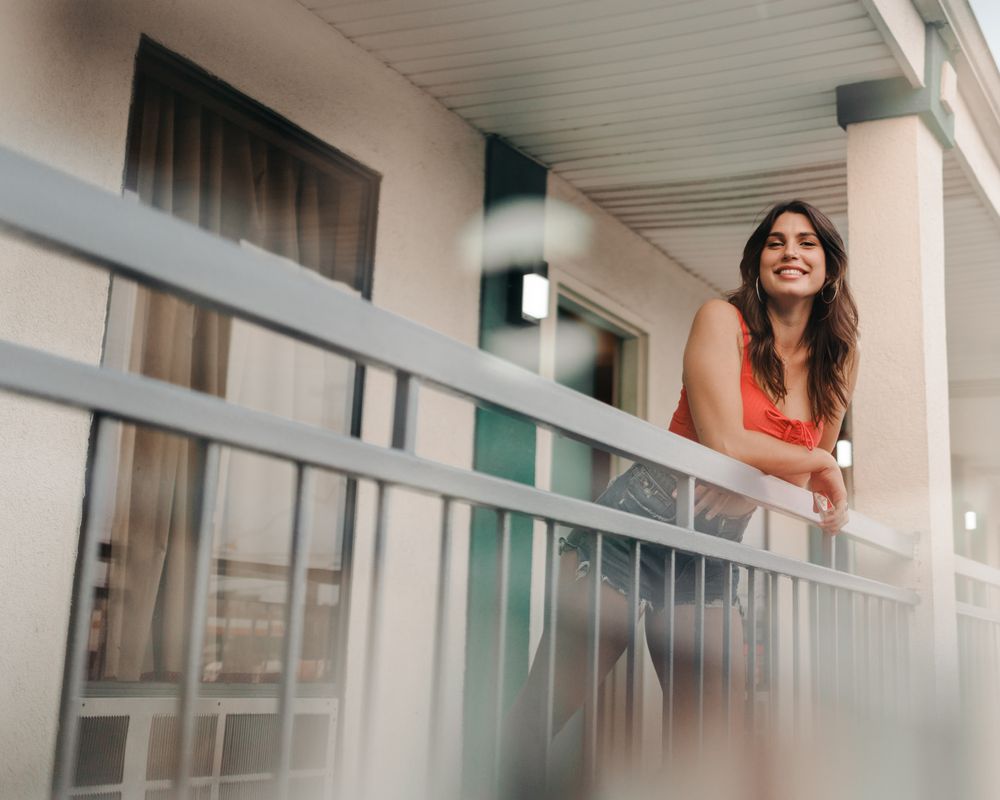 Steeped in the tradition of country and folk music, with a distinctly contemporary, cinematic edge, Stefanie Joyce's songs tell stories in images as much as sounds, weaving tightly crafted tales of sin, redemption, and everything in between.
Stefanie grew up in the Pacific Northwest and has loved storytelling for as long as she can remember. As a teenager, she told those stories through dance, training with Canada's prestigious Alberta Ballet. As a young adult, she told those stories through film and literature, earning a degree in Film Production & Creative Writing at The University of British Columbia. She also spent an undergraduate semester cutting her teeth on short stories at the Iowa Writers Workshop. It wasn't until she finished college that her love of southern literature led her to Tennessee and she began writing songs. So, while she counts singer-songwriters such as Gillian Welch, John Prine, Brandy Clark and Evan Felker (Turnpike Troubadours) as major musical influences, her first love will always be authors; Flannery O'Connor, Cormac McCarthy, Annie Proulx.
Since moving to Nashville in 2017, Stefanie has garnered several cuts as a songwriter with  artists such as Mary-Heather Hickman, Gabe Lee, Zoe Cummins, and Chris Moreno. She has become a regular feature at Nashville's premiere writer rounds, and has had the opportunity to play at major country music festivals such as the Lynchburg Music Festival. In 2020, her songs caught the attention of renowned publisher Woody Bomar (formerly of Sony/ATV) at Green Hills Music. She worked with Bomar from 2020-2022 to develop and market her song catalog.
In 2021, her Billboard-charting single "Treasure" (cowritten and performed by Mary-Heather Hickman) debuted on country radio and was featured on The Bobby Bones Show and iHeart Radio's Next Women of Country.
In 2022, Stefanie released her debut EP "Marlboro Reds & Motel Rooms." "Idle Hands," the lead single, went viral on TikTok has amassed six-figure streaming numbers. Robert Ooerman of Music Row Magazine referred to it as "a drawling arrow of truth... a brilliantly fashioned plea for salvation from pills and booze."  You can listen to the full project here.
2023 will see Stefanie moving full-steam-ahead on her own project while continuing to write for other artists on Music Row. She has a collection of new singles that will be released throughout the spring. Aside from a Wednesday-night residency at The Underdog,  you can catch her regularly playing at Nashville venues such as The Listening Room. She is currently planning a Pacific Northwest tour for summer 2023.