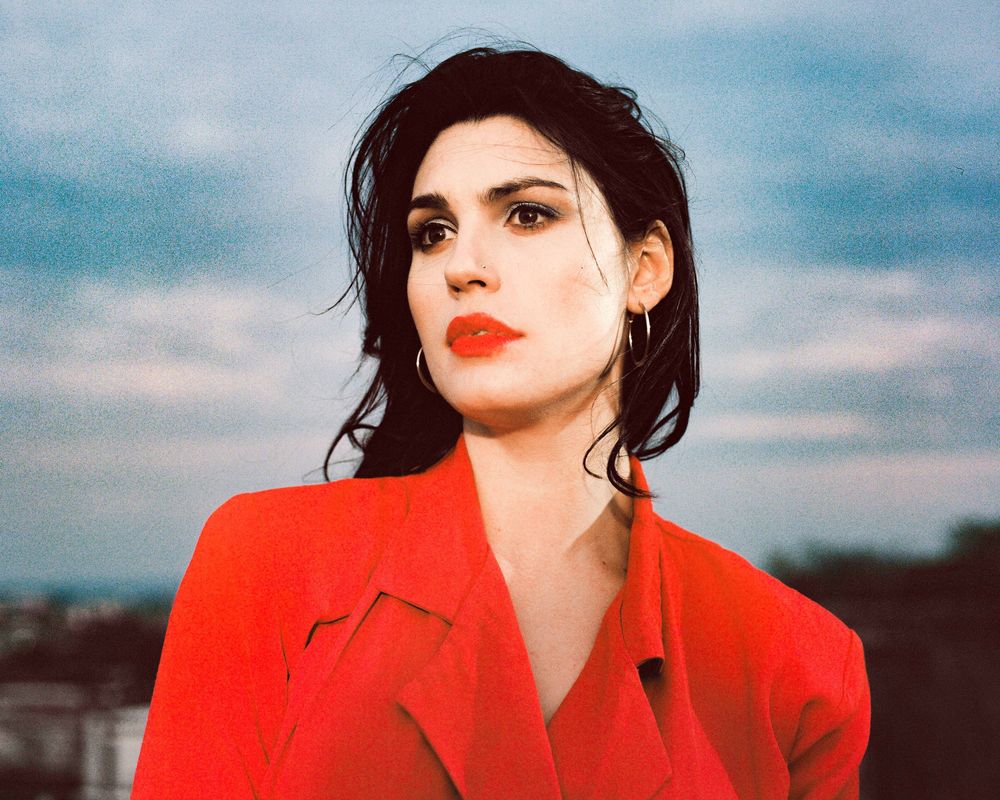 Steeped in the tradition of country and roots music, Stefanie Joyce's songs take an unapologetic, hard look at the grit of life, blending keen lyrical observation with signature tongue-in-cheek humor. From sin to sadness to small-town hypocrisy, she is unafraid to sing about uncomfortable truths, much like her icons Hank Williams, Loretta Lynn, John line, and Evan Felkner (Turnpike Troubadours).

Stefanie grew up in the Pacific Northwest and was drawn to storytelling from a young age. As a teenager, she told stories through dance, training with Canada's prestigious Alberta Ballet. As a young adult, she told stories through film, earning a degree in Film Production from The University of British Columbia. She also spent an undergraduate semester cutting her teeth on short stories at The Iowa Writers Workshop. It wasn't until she finished college that her love of southern literature led her to Tennessee and she began writing songs.

After moving to Nashville, Stefanie quickly garnered cuts as a songwriter with artists such as Mary-Heather Hickman, Gabe Lee, Zoe Cummins, Chris Moreno, and Brittany Moore. In 2020, her songs caught the attention of renowned publisher Woody Bomar (formerly of Sony/ATV). She worked with Bomar from 2020-2022 to develop and market her song catalog. In 2021, her Billboard-charting single "Treasure" (cowritten and performed by Mary Heather Hickman) debuted on country radio and was featured on The Bobby Bones Show and iHeart Radio's Next Women of Country.

In 2022, Stefanie released her debut EP Marlboro Reds & Motel Rooms. "Idle Hands," the lead single, went viral on TikTok and amassed six-figure streaming numbers as well as placement on editorial playlists and coverage in MusicRow Magazine, Saving Country Music, and Wide Open Country. Robert Ooerman referred to it as "a drawling arrow of truth... a brilliantly fashioned plea for salvation from pills and booze."

2023 has seen Stefanie moving full-steam-ahead on her own music while continuing to write on Music Row. Her most recent single, "Resurrection Day," has already amassed over one million organic spins on TikTok and other social media platforms. Aside from a regular residency at The Underdog, you can catch Stefanie playing at iconic Nashville venues such as The Listening Room, The Bluebird Cafe, and City Winery. She also regularly tours the country with her band. Check out her upcoming shows here
LISTEN TO RESURRECTION DAY HERE!