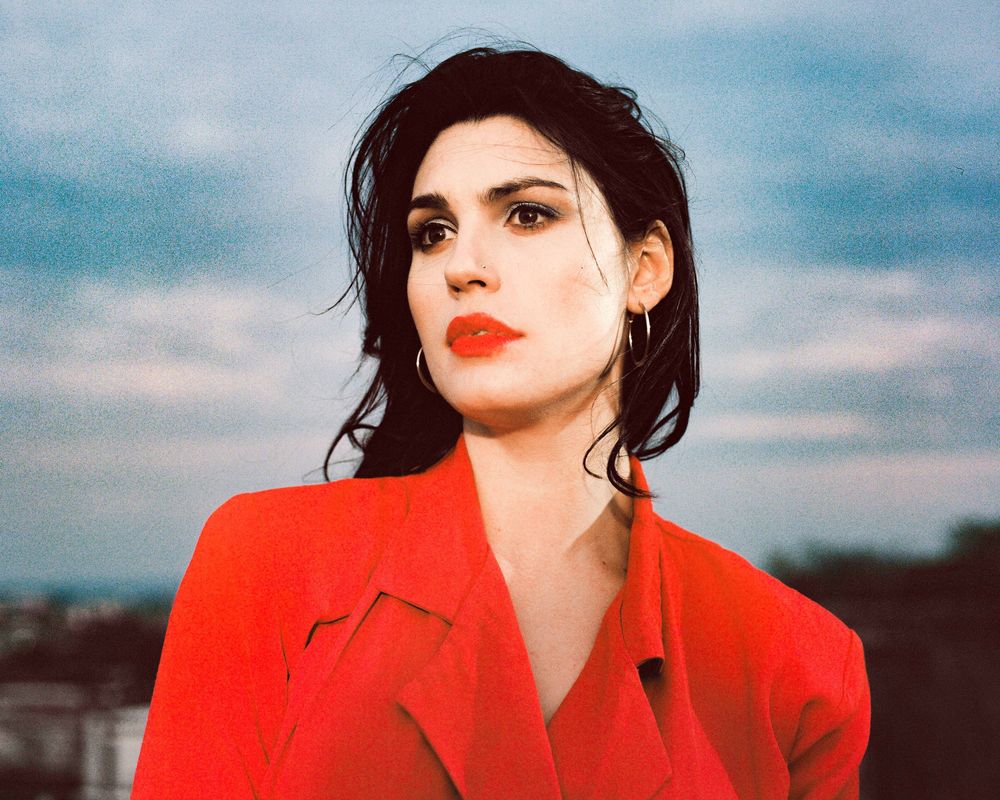 Steeped in the tradition of country and roots music, Stefanie Joyce's songs take an unapologetic, hard look at the grit of life, blending keen lyrical observation with signature tongue-in-cheek humor. From sin to sadness to small-town hypocrisy, she is unafraid to sing about uncomfortable truths, much like her icons Hank Williams, Loretta Lynn, John line, and Evan Felkner (Turnpike Troubadours).

Stefanie grew up in the Pacific Northwest and was drawn to storytelling from a young age. As a teenager, she told stories through dance, training with Canada's prestigious Alberta Ballet. As a young adult, she told stories through film, earning a degree in Film Production from The University of British Columbia. She also spent an undergraduate semester cutting her teeth on short stories at The Iowa Writers Workshop. It wasn't until she finished college that her love of southern literature led her to Tennessee and she began writing songs.
Stefanie Joyce moved to Nashville in 2019 and began writing songs for other artists. Through her deal with renowned publisher Woody Bomar, Stefanie garnered her first cuts with artists such as Gabe Lee and Mary-Heather Hickman, earning her first radio single and Billboard placement with Hickman's viral breakout single, "Treasure." While working with Bomar- who had signed generational storytellers such as Miranda Lambert/ Eric Church and written songs for legends such as Loretta Lynn- she was encouraged to lean into her love of classic country music and the rich lyrical tradition of writers such as Kris Kristofferson, John Prine, Waylon Jennings, and Hank Williams. In 2022, Stefanie released her own debut EP, "Marlboro Reds and Motel Rooms," to critical acclaim and 6-digit streaming numbers. Writing in Music Row Magazine, Robert Ooerman summed up the project: "Her drawling vocal is an arrow of truth... a brilliantly fashion plea for salvation from pills and booze."
2023 has seen Stefanie release new music and tour the country with her band. Her most recent single, "Resurrection Day," a self-inflicted twist on the classic murder ballad trope, amassed over one million spins across social media platforms. She continues to cowrite for other artists, including Zandi Holup's debut single, "Gas Station Flowers," produced by Al Torrence (Charles Wesley Godwin) and released by BigLoud. She is currently working on a full album project where she will continue to do what she does best; blend the lyrical craftsmanship and precision of her MusicRow training with gritty subject matter and a distinctly outlaw edge. She's writing and singing about the truth as she sees it, no matter how uncomfortable that truth may be.